Wheeled fire extinguishers
Specifies requirements for wheeled fire extinguishers in which the extinguishant can be expelled by either gas stored under pressure in the cylinder or by pressure of gas released from a compressed gas cylinder. This Standard refers to materials, methods of manufacture and performance of the extinguisher and any associated compressed gas container; and also to instructions and markings.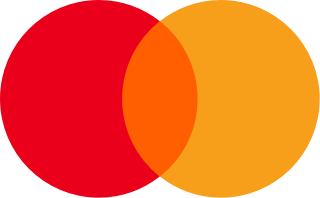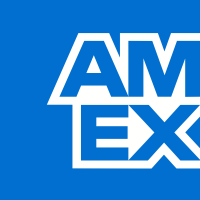 Table of contents
Header
About this publication
PREFACE
1 SCOPE AND GENERAL
1.1 SCOPE
1.2 REFERENCED DOCUMENTS
1.3 DEFINITIONS
1.4 INTERPRETATION IN ACCORDANCE WITH THE ROUNDING METHOD
1.5 CLASSIFICATION AND RATING
2 DESIGN AND CONSTRUCTION
2.1 SIZE
2.2 METHOD OF OPERATION
2.2.1 General
2.2.2 Operation
2.2.3 Discharge of contents
2.2.3.1 Gas container type
2.2.3.2 Stored pressure type
2.3 CHARGE AND RECHARGE
2.3.1 Water extinguishers
2.3.1.1 Materials
2.3.1.2 Volume
2.3.2 Wet chemical extinguishers
2.3.2.1 Materials
2.3.2.2 Volume
2.3.3 Foam extinguishers
2.3.3.1 Materials
2.3.3.2 Volume
2.3.4 Powder extinguishers
2.3.4.1 Material
2.3.4.2 Mass
2.3.5 Carbon dioxide extinguishers.
2.3.5.1 General
2.3.5.2 Filling ratio No. 1
2.3.5.3 Filling ratio No. 2
2.3.5.4 Materials
2.3.5.5 Mass
2.3.6 Vapourizing—liquid extinguishers
2.3.6.1 Material
2.3.6.2 Mass
2.4 CYLINDERS
2.5 ANTI-CORROSION TREATMENT
2.5.1 Internal surfaces
2.5.2 External surfaces
2.6 OPERATING HEAD
2.6.1 Material
2.6.1.1 General
2.6.1.2 Carbon dioxide extinguishers
2.6.1.3 Extinguishers other than carbon dioxide
2.6.2 Construction
2.6.2.1 Carbon dioxide extinguishers
2.6.2.2 Extinguishers other than carbon dioxide
2.6.3 Compressed gas containers
2.6.4 Safety device
2.6.4.1 Carbon dioxide extinguishers
2.6.4.2 Extinguishers other than carbon dioxide
2.6.4.3 Unintended discharge
2.7 ACTUATING MECHANISM
2.8 SEALING DEVICE
2.9 CARRIAGE ASSEMBLY
2.9.1 General
2.9.2 Running gear
2.9.3 Testing
2.10 PRESSURE-INDICATING DEVICE
2.11 DISCHARGE FITTINGS
2.11.1 Siphon tube
2.11.2 Discharge hose and fittings
2.11.3 Discharge control assembly
3 PERFORMANCE REQUIREMENTS
3.1 DISCHARGING AND FIRE RATING
3.1.1 General
3.1.2 Effective discharge
3.1.3 Intermittent discharge
3.2 RATING STATEMENT
3.3 VERTICAL TILTING
3.4 MANOEUVRING FORCE
3.5 EXTINGUISHER STABILITY
4 TESTING
4.1 DISCHARGE TEST
4.2 STANDARD PRESSURE TEST
4.2.1 Carbon dioxide type extinguishers
4.2.2 Extinguisher types other than carbon dioxide
4.3 CLEAR PASSAGE TEST
4.4 GAS LEAKAGE TESTS
4.4.1 General
4.4.2 Test by mass
4.4.3 Test by electronic leak detection
4.4.4 Test by immersion
4.4.5 Rejection criteria
4.4.6 Testing compressed gas containers for leakage of gas
5 INSTRUCTIONS, MARKING AND PACKAGING
5.1 GENERAL
5.2 IDENTIFICATION COLOUR
5.3 PERMANENT MARKING
5.4 MARKING
5.4.1 General
5.4.2 Size of lettering and pictographs
5.4.3 Operation
5.4.3.1 General
5.4.3.2 Extinguisher use and limitation
5.4.3.3 Instructions for operation
5.4.3.4 Sequence of pictographs
5.4.3.5 Method of operation
5.4.3.6 Classification and rating
5.4.4 Identification
5.4.5 Servicing information
5.4.6 Labelling
5.5 SERVICE INFORMATION
5.6 EXPORT EXTINGUISHERS
5.7 PACKING FOR SHIPMENT
5.7.1 General
5.7.2 Water, wet chemical and foam extinguishers
5.7.3 Carbon dioxide, powder and vapourizing-liquid extinguishers
6 COMPRESSED GAS CONTAINERS
6.1 GENERAL
6.2 HIGH-PRESSURE COMPRESSED GAS CONTAINERS
6.2.1 General
6.2.2 Materials
6.2.3 Aluminium alloy containers—chemical composition
6.3 LEAKAGE TESTS
6.4 PROTECTIVE FINISH
APPENDIX A
A1 SCOPE
A2 PRINCIPLE
A3 APPARATUS
A4 PROCEDURE
A5 RESTORING MOMENT (m.l)
A6 OVERTURNING MOMENT (f.l)
A7 ACCEPTANCE CRITERIA
A8 TEST REPORT
Cited references in this standard